EDIT MAIN
Nenana Student living center
ATTENTION PARENTS - ALL NENANA CITY SCHOOL DISTRICT BUILDINGS ARE NOW CLOSED

If you have questions about how to apply or need to check the status of an application, please contact Brittany Starkweather 907-347-0317 or Joe Digrande 907-978-9137.

As we look forward to the fall semester, we are still accepting applications for the 2020-2021 school year.

ATTENTION PARENTs - Boarding school Closures as of 3-18-20
Dear Parent/Guardians of the NSLC Students:
As you all know, in compliance with Alaska's Commissioner of Education and state health officials, all AK boarding schools have closed for the remainder of the 2019-20 school year. All of your student's belongings will be shipped home at our expense.
If your child had chosen to transfer and did not get a chance to enroll in another school before the state closures, they are still considered a student at the Nenana City School. You will be receiving a lot of communication from the school and their teachers so that their 4th quarter will be productive and completed.
Your NSLC staff and Family Group leaders will be in contact with your child to provide support and help them through their classes.
If your child was a senior, we know great things are to come from them. For those who are under-classman, we look forward to communication with you through the summer in hopes of your return this fall.
Through May 15, 2020 the NSLC office is open for communication 8:00am - 4:30pm, students will have other communication available for their schooling through NCS. Please utilize our resources to complete a strong 4th quarter.
Sincerely,
Joe Digrande
Nenana Student Living Center Director
About Us
Welcome to the Nenana Student Living Center! We are a place for youth to achieve academic and vocational success while developing lifelong skills living in positive community with their peers. Our #1 priority is to equip youth with the tools necessary to thrive in the real world.
At the Nenana Student Living Center, we create a safe, nurturing home environment where students can succeed in all aspects of life. We are privileged to have a strong record of success. Scroll below to learn more about our program!
Our Model
We subscribe to the Assets Framework philosophy on youth development. Under the Framework, our staff are taught to encourage the growth of strong, capable, and caring individuals by making community a
priority for our youth, by understanding that all of the youth under their guidance need assistance as they continue to develop, and by caring about even the smallest difference they can make in the youth's lives. The Assets Framework philosophy is based on the latest research on youth resiliency and success. Learn more.
"The Living Center has many great opportunities and is a fun place to live. Basketball here is fun. The Living Center has helped me become more independent and to get a better education." – Araya Stoffa, Fort Yukon
Academics
Our academics program is funded largely by the Alaska Native Education Grant which integrates science,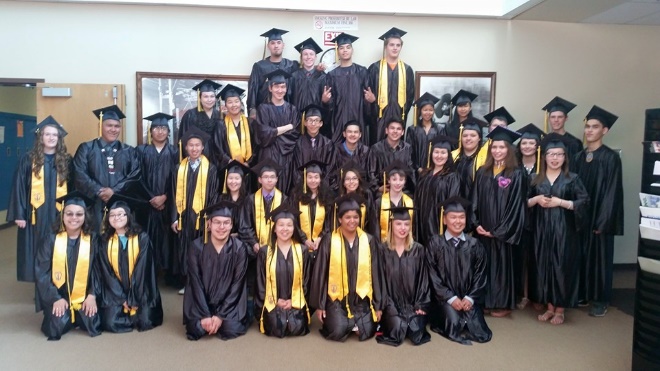 technology, engineering, and mathematics (STEM) into all subjects including English, History, Art, & Music. We utilize project-based learning to enable students to make real life connections and real-world applications. With Project Lead the Way (PLTW) as our foundation, we are able to offer students courses in Engineering, Bio-Medical Science, Human Body Systems, Robotics, Forensics, 3-D Design & Printing, Physics, and college-level math such as Pre-Calculus, Calculus, and Trigonometry. Our curriculum is challenging, rewarding, enriching, and technologically advanced.
Aviation Pathway – We are proud to offer an Aviation Pathway that includes ground school, aircraft mechanics, and private pilot training.
Career and Technical Education – We offer numerous CTE courses, including Welding, Small Engine Repair, Auto Shop, and Construction Trades & Building Sciences, which afford our students the opportunity to receive state certification in those fields.
"I came to Nenana because it has a good reputation. There (are) a variety of classes at the school. I have adapted to living away from home and I want to graduate from the school here. Since moving to Nenana, I have made better choices in school and in my personal life." – Tiana Ashepak, Kwethluk


Tutoring
The Nenana Student Living Center provides one hour of mandatory study hall/tutoring, facilitated by a certified
teacher, for all students who need academic assistance. Additionally, certified teachers from the high school regularly provide their own after school tutoring, both at the school and at the Living Center. Our staff genuinely desire to work with adolescents and see them succeed."I choose to come to the Nenana Student Living Center because I have heard good stories about living here. The classes are fun and both challenging and easy at the same time. The teachers are great and they care about your grades and your education. I think that the teachers here care about my education and about me. The RAs are really nice." – Matilda Simon, Chevak


Activities
Although we offer activities typical of a traditional school, including sports such as basketball and soccer, we are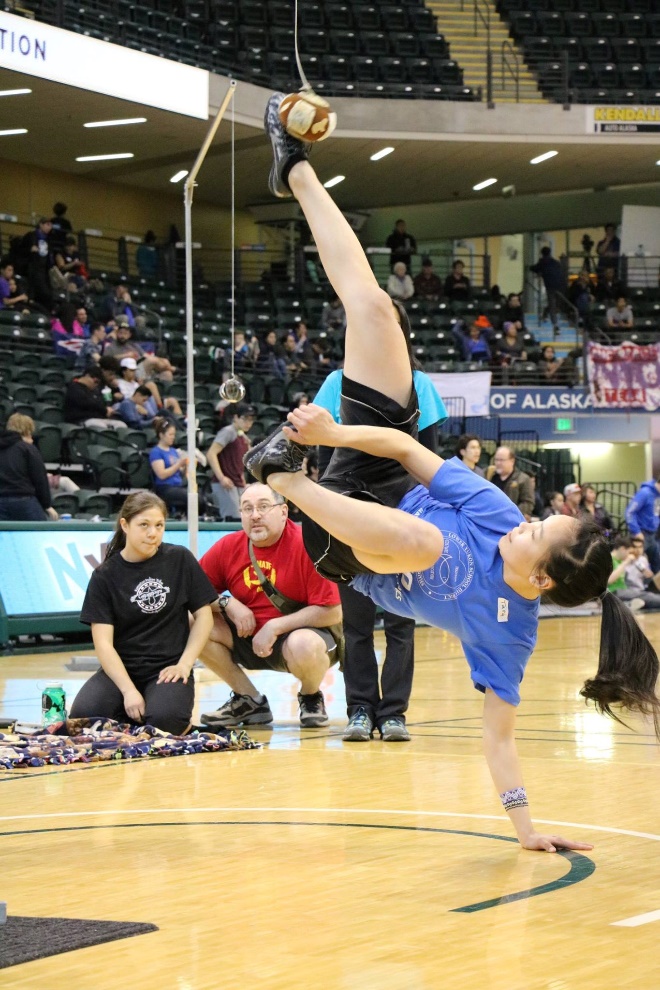 best known for offering a wide variety of activities that are exclusive to the Alaskan way of life! Our students can participate in camping, hiking, kayaking, horseback riding, mushing, Native Dancing, and much, much more. We frequently visit Fairbanks nearby and the community of Nenana for events. Dorm life itself also offers opportunities for fun, such as group games. By immersing our students in a broad range of activities, we foster a love of learning that will carry them far beyond their high school years and into adulthood.
Check out our photo gallery of activities or visit our Facebook page to learn more!
"My roommate is amazing—she is awesome! Today we went skiing and it was super fun. The RA taught me how to ski without falling down. Overall, I have liked my time at the Living Center." – Leanne Madros, Kaltag/Anaktuvuk Pass


Opportunities for Personal Growth
Many of the students who come to Nenana often arrive without goals and unsure of their future. These same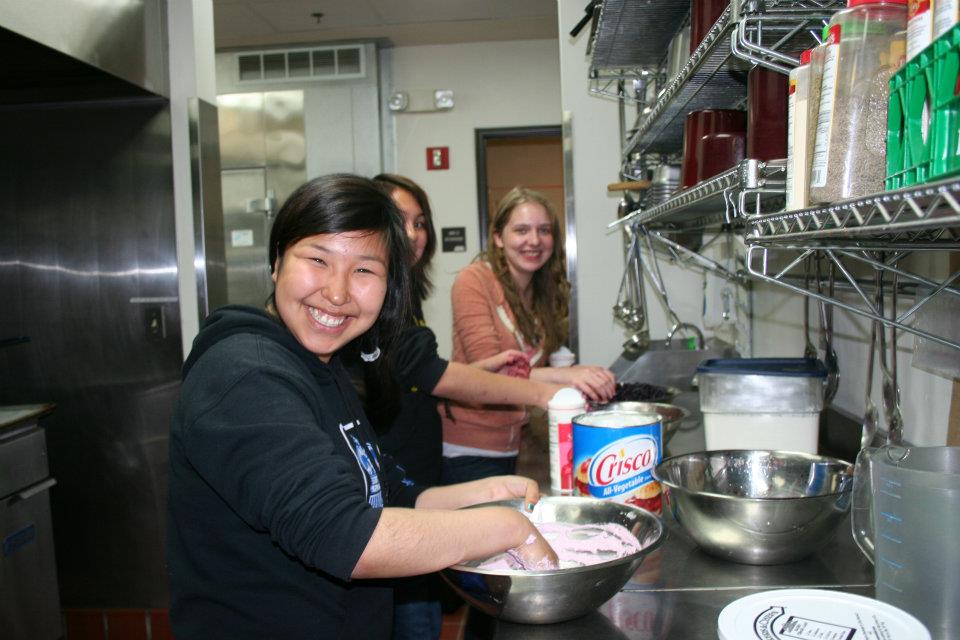 students usually graduate four years later confident of their career choices and prepared for the post-graduate training required to make them successful in the real world. Many students are equally unprepared for college life or for living on their own after high school. The Nenana Student Living Center provides infinite opportunities for students to experience campus-style living while learning valuable time management and independent life skills in high school before they go away to college or enter the workforce. These students experience personal growth, achievement, healing, and maturity. We set goals for our students, which include:
Choosing to achieve personal and educational success
Reaching out to new students
Participating in activities and community involvement opportunities
Role modeling good citizenship and success for others
Mentoring others
Participating actively in school
"I like the people here. They are friendly. I am here so I can get a better education—to get a head start on life. I have learned to take better care of myself, I even learned to do my own laundry!" – Mike Dock, Kipnuk
Community
We seek to foster a strong sense of community and a family atmosphere at the Nenana Student Living Center.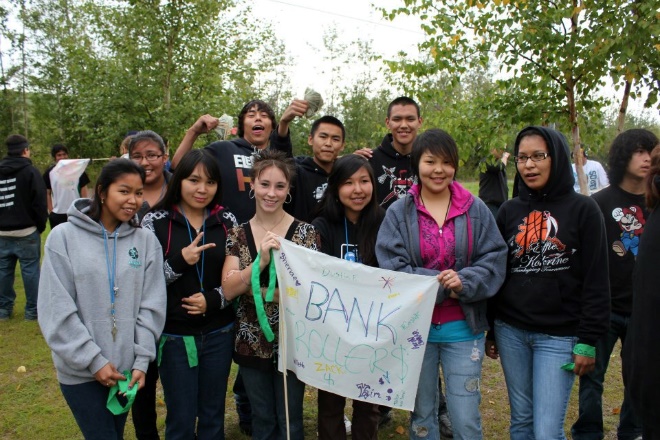 Parents can feel assured that our staff have a genuine interest in getting to know each and every student that participates in our program. We set goals for our staff, which include:
Ensuring basic student needs are met (physical, academic, social, emotional, etc.)
Providing support to effectively integrate all new students
Ensuring that each student has regular opportunity for one-on-one time so they are known
Providing and promoting activities that align with the Assets Framework
Role Modeling responsible social behavior at all times
Supporting students' active participation in school and fostering academic success
"When I first came to Nenana, I was nervous. All of the teachers and students were very welcoming the first day and I got to see most of my hometown classmates. I plan on coming back next year to the school and the LC (Living Center)." – Alisha Thomas, Fort Yukon
Housing
The living center is divided into two wings, one for the girls and one for the boys. Each wing has the capacity to
house up to 60 students. Our students come from villages large and small from all over Alaska. Our Residents Assistants (Ras) foster a nurturing and supportive, family atmosphere to create an ideal home-away-from home for each and every student.
Nenana is a good choice to choose as a boarding school because it is fun and there is so much stuff to do. The RAs and teachers care and love us and I have made so many cool friends here." – Tyrell Larson, Russian Mission
Financial – Scholarships
Scholarships are available to families who are concerned about financing their child's education. To ease the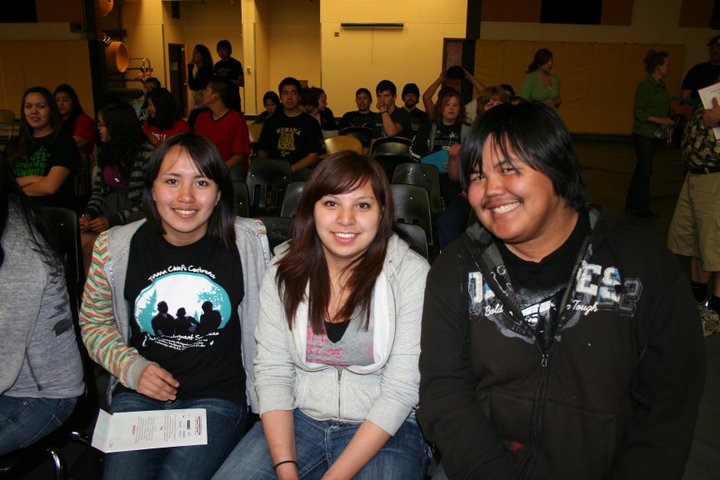 financial burden, we cover travel expenses for students to come to school at the start of the year in August and to go home at the end of the year in May. We also cover dinner every school day and breakfast, lunch, and dinner on weekends. For remaining meals, families that believe they may qualify for free or reduced meal prices under the National School Lunch Program can request an application or provide documentation to the school office regarding their eligibility.
How to Enroll
To enroll, families fill out this Pre-Registration form online. Parents will need to set up a new account, fill out the form, and submit. Once submitted, parents will be contacted by a living center staff member via email or telephone. The staff member will provide the link for the ONLINE application to parents, ALL forms can be completed ONLINE.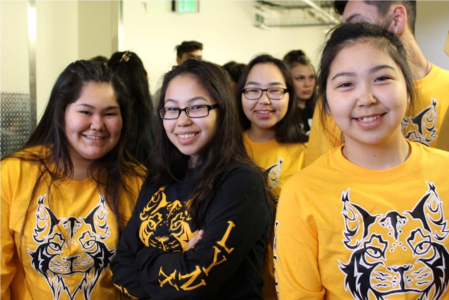 If you would like to get a hard copy of the application packet, click HERE or you can email your name and address to our director, Joe Digrande at nslcapp@nenanalynx.org. You can also contact our director or anyone else on our staff with any questions you may have using the contact information below.
Director, Joseph Digrande
(907) 832-2000
Address
P.O. Box 442
Nenana AK 99760
Fax: (907) 832-5277
We expect to receive many more applications than openings available to new students, so it is very important to complete and return the application as soon as possible! Early submittal may improve your chances of being admitted. Please submit transcripts, tests scores, and any relevant assessments as outlined on the application. Students will be notified of their enrollment status after the screening committee reviews applications.
Thank you for your interest in the Nenana Student Living Center!